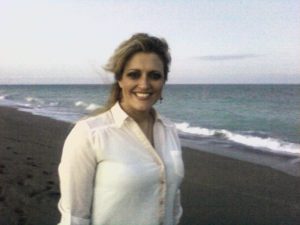 Jill grew up  mostly in Rochester, NY until her dad got a job transfer to Horseheads, NY.  Jill's parents were very devoted Christian parents. When Jill was very young, her parents began to teach her of her need of salvation. One night at the dinner table, when Jill was only four years old, she began to cry and told her parents that she wanted to be saved! Jill still clearly remembers that night and how her daddy carried her up the stairs with her mom close behind and they led her to the Lord.
Jill and her three sisters went to Christian School the first few years of their school years and then Jill's parents felt burdened to pull their girls out of school and home school them. They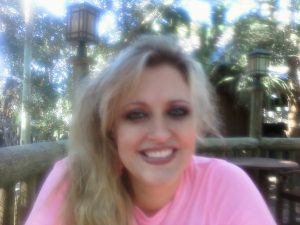 were one of the pioneering home schoolers back in the 80's and they did a great job!  They home schooled their girls until graduation.  During Jill's junior and senior year of high-school, she worked hard and also obtained a cosmetology license.
Jill "officially" met David with the intent of courtship in January of 1997.  She was in her senior year of high-school.  David proposed to Jill in a horse and buggy in Central Park in NYC in May of 1997!!  They joyously planned their wedding on October 4, 1997 and when they got married, they saved their FIRST KISS for that day!!  It made it so special for them!!
Although Jill has no dynamic testimony of God saving her out of a horrible life of sin, she recognizes that she was JUST as much in need of His salvation as any other and she is so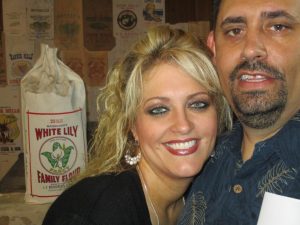 thankful that God saved her FROM a life of sin! Praise be to his HOLY NAME!!
Jill now enjoys traveling with her husband on deputation and singing.  Jill has written several songs that her family uses when they sing. Jill enjoys the opportunities that God provides her to speak at ladies meetings.  She also speaks weekly on a Christian Radio Station.   Radio Broadcast on WVGV 89.7 FM:   Saturday @11:30am & Sunday @2pm.  Please tune in at these times to listen or you can listen on their website @    wvgvradio.com
To watch videos of Jill speaking on various topics…….visit the Videos tab on this website.  Thank you!!
When David & Jill got married in 1997, they made a decision to let God decide the size of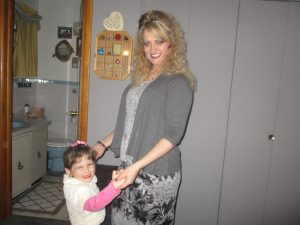 their family and truly believe that children are a gift from God.  Jill has had 12 successful natural births thus far and she has suffered through the sorrow of 5 SEVERE miscarriages.  Jill also home schools all of her children. She is so thankful for the opportunity to invest in her children's lives on a daily basis. She loves being a homemaker.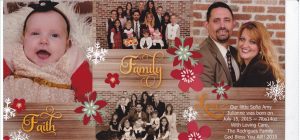 Jill's life verses are……Tit 2:12 Teaching us that, denying ungodliness and worldly lusts, we should live soberly, righteously, and godly, in this present world; 13 Looking for that blessed hope, and the glorious appearing of the great God and our Saviour Jesus Christ; 14 Who gave himself for us, that he might redeem us from all iniquity, and purify unto himself a peculiar people, zealous of good works.