Today (August 17) is the LAST day of registration for the Joyful Sisters "Peace" Ladies' Retreat!  You can call all the way up to 12 am tonight to register!  (304) 303-8056  ***We want you there, so PLEASE call! Thank you!
Sincerely, Jill Rodrigues, Amy Foster, and Angie Hillegass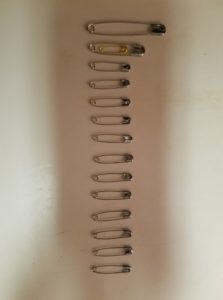 Also, David and I are THRILLED beyond words that God has chosen to open my womb again and give us our 13th child (really 18th child due to me having 5 hard miscarriages). Is it easy raising so many children? NO….not easy- but VERY rewarding! When I saw the pregnancy test read "positive", I looked toward Heaven and said "Thank You" to God TONS of times.
God's Word tells us that children are an heritage of the Lord and the fruit of the womb is HIS reward.
<3. Why would we EVER want to turn away a precious gift from God?
Honestly, I wish you could have seen our children's reaction to the news.
<3 There was screaming for joy, jumping, laughter and smiles! When we tell our children that we are expecting another sibling, it is LITERALLY the HAPPIEST time I almost EVER witness in our home!
Why? Doesn't it mean one less "chicken leg" for them to eat? Perhaps one less frivoulous item that we can't afford to buy for them? A Mama who will need lots of extra help during the "sick" months of my pregnancy? Yes…all of the above. But, if that is our focus in life…..a temporal moment of satisfaction, then I have failed in raising up a generation that focuses on the eternal. Another SOUL to raise up for the GLORY of God, is SO TOTALLY eternal!
I don't FORCE an excited response from my children. It just naturally bubbles up out of their unspoiled, joyful souls! They can't WAIT to hold this baby already! Olivia and Sadie were battling over who got to "feel" my tummy next! I told them all they are feeling right now is my fat. LOL. But, they are SURE it MUST be the baby!
<3
I told David by saying, "Are you ready for baby #13?" He HONESTLY is the BEST man in the world! He looked at my face with SUCH joy and then hugged me with passion and tenderness! Does it mean more pressure on him to make sure he provides well. YES! But, He is a man of GREAT and RARE faith! He knows that we serve a BIG God that will never leave us begging bread! "David, I love you to the moon and back again!"
<3 You are a RARE GEM! Thank you for trusting God and for always taking good care of me and the children!
<3
I walk around on CLOUD NINE…..knowing that there is a little treasure floating around and growing inside of me! The MIRACLE of life NEVER ceases to amaze me…..no matter how many times I go through it!
<3
I just want to take a moment to brag on my God!
*HE IS THE KING OF KINGS & LORD OF LORDS
*HE IS THE BRIGHT AND MORNING STAR!
*HE IS THE FAIREST OF 10,000
*HE IS EVERYTHING TO ME!
*HE IS THE LILY OF THE VALLEY
*HE IS MY SAVIOUR!
*HE IS OUR PROVIDER!
*HE IS THE ALPHA AND OMEGA!
*HE IS THE BEGINNING AND THE END!
*HE IS THE GIVER AND TAKER OF LIFE!
*HE IS ABLE!
*HE IS MY GOD!! Hallelujah! What a Saviour!
Raising Up a Generation For HIS Glory,
Jill Rodrigues. (& Family)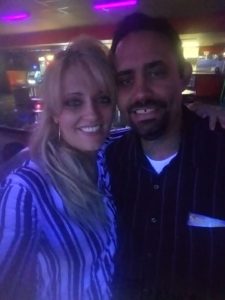 Please follow and like us: