Hello, friends!  We are going to try and start to do weekly updates on our family, time permitting.  This past month has been SO busy as we have been on the road for a month now and when we get home, we will only be home for 6 days.  Due to my parents getting their new home built down the road from us, they are staying in our house right now.  So, when we get home, we will probably continue to let them stay in our home so they do not have to uproot to the RV for only 6 days.  It will still be nice to be home though for a few days.
It is good that we are headed home though because my husband has LOADS of work to get caught up on in the print shop.  God continues to grow our printing ministry and on this trip, we got another financial supporter!  So, now we are down to needing 9 churches to take us on for support to get to our goal. Praise the Lord!!
We are thankful for this last trip……which is not over quite yet.  We were able to accomplish a LOT and visit a LOT of churches.  We traveled to the states of Kentucky, Missouri, Iowa, Minnesota, and Arkansas.  We were able to minister to others on this trip and also work at Preach Evangelistic Ministries in Missouri for a few days.  Below is a picture of my husband and boys working there.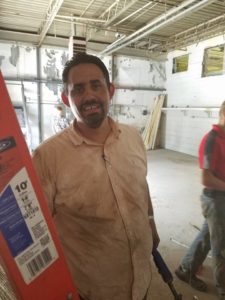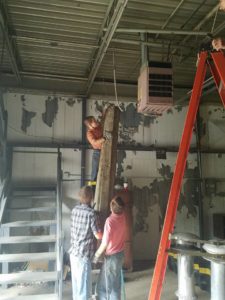 I am only enclosing a FEW of the pictures of our trip to save space and time.  We are excited to be presenting our ministry at the Duggar's church (Lighthouse Baptist Church) tomorrow……that is what brought us to Arkansas.  We are SO thankful for the Duggar's hospitality to our family over the course of the last couple of days in allowing our family to park in their driveway.  We had a TON of laundry to get caught up and the Duggars were gracious in allowing us to use their 4 washers and dryers!  When I say this, I do NOT say it lightly….the Duggars are the NICEST, most sincere people you will ever meet!  I get tired of all the hate and vicious lies spread about them.  Michelle is the most WELCOMING, kind, loving lady I have ever met.  She is FOR REAL!!  Her and her husband have done a GREAT job in raising up wonderful children that respectfully answer with – YES SIR and YES MA'AM!  They constantly open up their lovely home in generous hospitality!  We have not taken pictures while here to respect their privacy, however, here is a "picture of excitement" as we drove into their driveway.
Okay, so are YOU considering coming to the Ladies Retreat in October?  If so, REGISTRATION CLOSES August 17th!!  You only have a FEW DAYS LEFT to register!  Please call TODAY to get your room reserved!!  Here are a couple of flyers below telling more about it and what number to call to register!!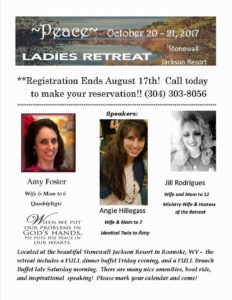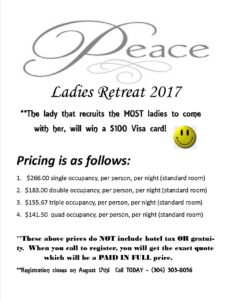 God is SO good to us in allowing us to enjoy family moments as we travel.  We have visited the "ARK ENCOUNTER" , Mall of America, 2 different Bible Colleges we were checking out for Timothy, enjoyed the lakes in Minnesota at 2 different VERY hospitable people's homes that lived RIGHT on the beautiful lakes, etc. etc.  We work, but then, God gives us a day off (now and then) to just enjoy His creation and each other.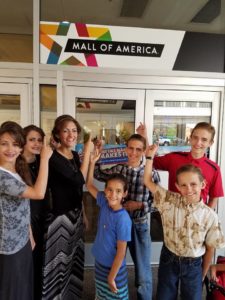 I am continuing on strong in my Plexus business!  I hope you take a moment to read my testimony below of how that is going.
*** I (with a passion) am looking for 3 (or more) stay at home Moms that have always wanted a successful business from home!
🙂 Ladies, I am a cosmetologist and have done hair from home for years. However, this new business endeavor of mine has far surpassed my success as a hairstylist!
It makes me feel good knowing I am home, cleaning, cooking, taking care of my babies, homeschooling, etc……..YET, still running a successful business from home. Does it take work, yes…but the rewards FAR outweigh the work involved.
🙂
It blesses my heart to be a blessing to my husband. For nearly 20 years now, my husband has worked his tail off so I could stay home. Was it easy? Never! But he'd work 2 jobs…..or whatever it took, to keep me home to raise up a godly generation for Christ.
<3
All that to say, it feels good to me to give back a little! "We need gas? Yeah! I just got paid! Here is $100 for gas, Babe!" He then looks at me with admiration on his face. "If ANYONE can be successful at this business, it's YOU, Babe," he glowingly responds to me.
🙂
My goal is to be that Proverbs 31 woman. If you read that chapter, it speaks of her hard work ethic and diligence within the home. She was not a couch potato Mama that watched the junk tube (TV) all day. She rose and worked willingly with her hands!
<3
Now ladies, what is your passion? Do you want to bless your husband and children and HELP towards the financial success of your home? This is SOOO doable and I would coach and help you every step of the way. Honestly, this is one of the MOST BRILLIANT ways to earn money!
This is NOT a scam – or "truthful to a fault" Jill (me) would tell you! LOL. This is the REAL deal! A business endeavor that could change your lives!
PLEASE, ladies, wait NO longer! I KNOW trying new things can be scary! I remember being in your SAME shoes a year ago. But now……well, it is one of the BEST decisions I have ever made! Let us link arms together and be that Proverbs 31 woman TOGETHER!
<3
***Please message me today on how to get started. It is SO easy! Lots Of Love, Jill
THANK YOU FOR READING AND LET ME KNOW IF YOU ARE INTERESTED!!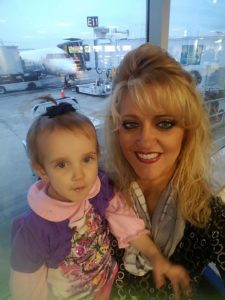 Below are some more pictures of just a couple of the MANY churches that we have visited along with many more fun pictures.  Enjoy!
It is a JOY serving Jesus.  Do we ever have bad days?  OH YES!  There are times I FALL to my knees at night and cry out to God for strength and help for tomorrow to be a better day.  Sometimes the spiritual warfare against our family feels SO thick you could practically SLICE through it.  Praise God that we CAN be the VICTORS through the Sword of the Spirit!
Many times David and I look at each other and just pour our hearts out to each other with tears streaming from our faces.  We CHOOSE contentment!  We CHOOSE joy!  We CHOOSE peace!  We CHOOSE to put all the GOOD before our followers.  However, behind closed doors, we fall to our knees BEGGING God to help us be successful at this thing called LIFE.  We recognize that the ONLY thing that will matter when we fall before the Lord someday in Heaven, is our sincere service to Him and His work!  Please do not cease to pray for us.  Our hate followers are many.  However, we take that as a compliment.  They are people that HATE God's Word the Bible and despise those that follow it.  We are encouraged though when we remember that we are blessed when men shall revile us for HIS (Jesus') name sake.
Sometimes I want to crawl back into a hole, NEVER to put my life or family in the spotlight of scrutiny anymore!  However, to do so, would make Satan have a HAYDAY!  He hates families that are doing a work for Christ with a PASSION!  He does NOT want families being a light for Jesus!!
We encourage EACH of you to rise up with a passion to raise up a GENERATION for Christ!  STAY YOUR COURSE!  Set your face like a FLINT!  Determine in your heart to do right – like the prophet Daniel.  And like our dear friend Paul Miller puts it – SOLDIER ON!!!! (for our redemption draweth NIGH!!!)
All Praise to Jesus,  The Rodrigues Family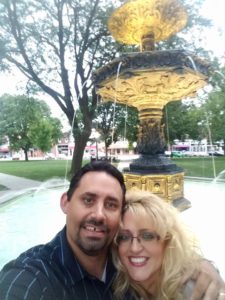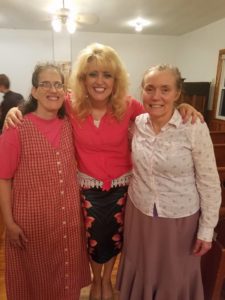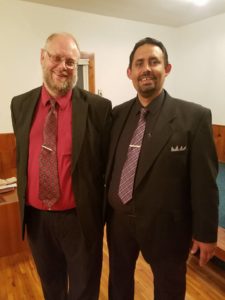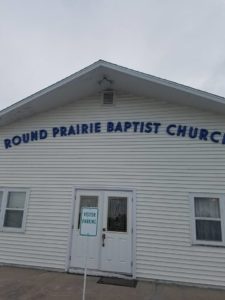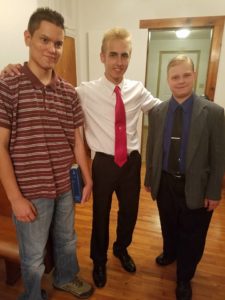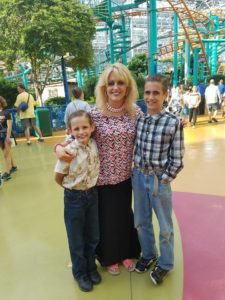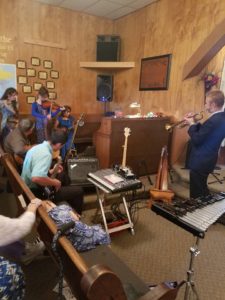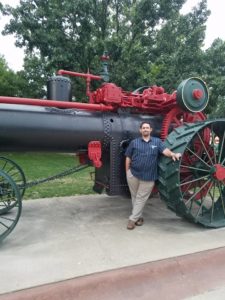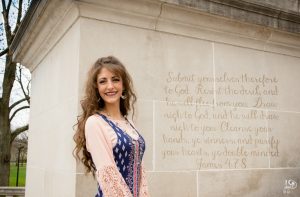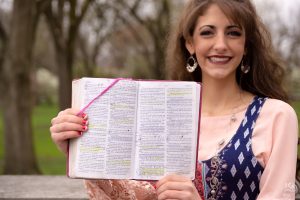 Please follow and like us: