***Registration NOW OPEN!  Call TODAY to book YOUR spot!  
       Registration ENDS August 17th!!    (304) 303-8056

Dear Family and Friends,
We are happy to announce that Jill Rodrigues (ministry wife and mother to 12), Amy Foster (quadriplegic and wife and mother to 6) and Angie Hillegass (wife and mother to 7) will be speaking at a ladies' retreat (coordinated by Jill Rodrigues) on October 20th – 21st of this year!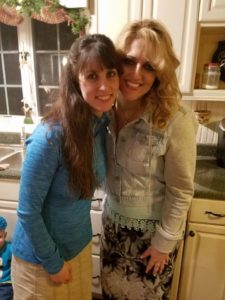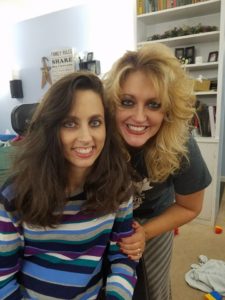 (Amy and Angie are IDENTICAL Twins!!)
It will be held at the Stonewall Jackson Resort in Roanoke, West Virginia.
The exact schedule of events will be announced later on as the time draws closer.  However, the title and THEME of the retreat will be – PEACE. 
***Registration for this event is NOW OPEN and will end on August 17, 2017.  Please call today to make your reservation and make SURE to get a room!  Number to call- (304) 303-8056.
The price list is below in a PDF form.  One, all the way up to four ladies, can stay in a room.  The more that share a room, the lower the cost is for the event.  ***Please see prices below.  These prices do NOT include tax. 
PRICING:
$266 – Single
$183 – Double
$155.67 – Triple
$141.50 – Quad
The retreat is held at Stonewall Jackson Resort – a five start resort which features walking trails, indoor/outdoor pools,  golf course, boat cruise ride (free with one night stay at resort), game rooms, water activities, 2 restaurants on the premises, gift shop, etc. etc.
The Cost of the retreat itself will include the following package deal:
The resort amenities listed above
Dinner buffet Friday night
Brunch buffet Saturday morning
Great, inspirational speaking both Friday and Saturday
Fun games, music, give-aways, and skits
GRAND PRIZE will go to the lady that brings the MOST ladies with her
Nursery care for NURSING BABIES only
Please mark your calendar today for this GREAT event!  Make SURE to get your registration IN by August 17th to guarantee to get a spot!!
Come be REFRESHED by women that embrace the role that God has chosen for their lives.  Find out how we have found PEACE midst some of the TRIALS life hurls our way.  There CAN be peace, even midst the turmoil of life.  A PEACE that passes ALL understanding!  Come to PEACE Ladies' Retreat this October for a (Lord willing) life changing experience.
Hoping to See You There,  Jill Rodrigues, Amy Foster, and Angie Hillegass
Please follow and like us: