Dear Followers,    Thank you very much for caring about our family.  Recently, we changed our FB privacy settings to "friends only" so that we can get to know the people that follow us a bit more.  So, if you are in that category where you are no longer able to see our FB posts, please feel free to come here to our blog to see updates on our family……smile.
Our family is doing GREAT and the reunion of David and Nurie getting back from Africa was VERY sweet!  They had a GREAT time in Africa and here are some more pictures from their "opportunity of a lifetime"  Missions' Trip.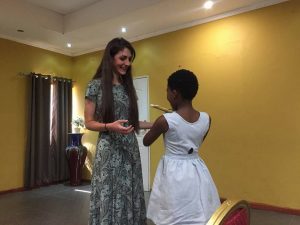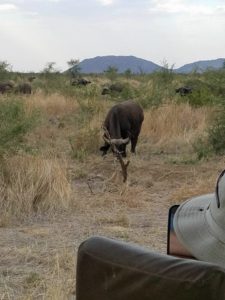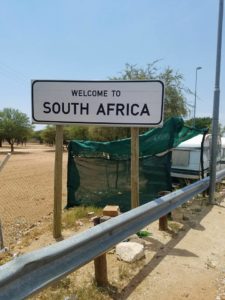 Below is a post I posted on Facebook after David and Nurie returned home.  I was SO thrilled to have them back!………
(((What can I say other than life is MUCH sweeter with my hubby home!
I am a pretty tough gal that is not afraid of hard work and parenting alone while my husband went to serve Jesus in Africa. But I tell you, the MOMENT he walked out the door, it seemed there was ONE trial right after the next!
The spiritual warfare felt SO intense and thick, it seemed sometimes it could be sliced through. I would try my best to plaster a loving smile on my face until I had wished each child a goodnight, then shut my bedroom door and breathe a prayer of "HELP" to God.
My children were WONDERFUL the entire 2 weeks and honestly did / do nothing but BLESS my heart OVER and OVER!
But bearing the weight of the spiritual (and physical) attacks alone sometimes had be gasping for strength to meet another day.
Getting stuck in the ice and snow with our van twice, a rushed trip to the hospital for stitches from opening a green bean can, and MANY spiritual attacks were what brought on the onslaught of exhaustion.
We (unfortunately) live in a world that calls evil good and good evil. The very picture of what our family stands for (truth and righteousness) many times brings on hate and false accusations.
It is then that I am reminded that we are TRULY in a battle – we are in the LORD'S army!
Sadly though, many times we choose to stand WAY in the back of the heat of the war and let others fight the battle for us. It is MUCH more comfortable to drop our armour, and blend in (as you will) to avoid the vicious attacks from Satan and his followers. Remember that Satan is as a roaring lion seeking whom He may devour! SCARY!
It is MUCH easier to cry "RETREAT" than to actually cry out "ADVANCE and HOLD THE LINE!!!" It is good to ask ourselves now and then if we are PATRIOTS in the Lord's army. When all else are running from the heat of the battle, will YOU take a stand and grab the flag of righteousness and LIFT IT HIGH?!!
Spread the Gospel of that good old redeeming grace of Jesus! Aaah, yes though, let us not forget that to be a warrior for Christ, it entails more than just spreading the Gospel. It asks for us to be disciplined and ready soldiers for His tasks at hand. Anyone can be saved, but to be a Christian (Christ Like) it requires a different level of commitment. Let us plunge in with EVERYTHING we have to be warriors for Christ! Study God's Word for direction in every area of life.
We (the Rodrigues Family) fail and are NOTHING without Jesus…..and we mean that! However, the Bible tells us to set our light upon a hill and let it shine. Why? So that WE shine? Absolutely not! But rather so that HE (God) can be glorified through it all.
All that to say, life is sweeter now that I have my husband, mate and spiritual leader back by my side! We enjoyed a SWEET, tearful reunion when they got home late last night. We enjoyed looking at the souvenirs they brought home, had yummy snacks as a family; and then retired to blissful bed.
After my exhausted, jet-lagged husband fell into a peaceful sleep, I laid in bed last night looking at him sleeping and I THANKED and THANKED God for a godly man to walk along side me in this race of life! I felt safer. I felt happier. I felt SO thankful. I leaned over and gently kissed him – once, then twice, then three times. He sweetly grunted and continued sleeping. I looked toward Heaven and thanked God from the depths of my heart for bringing them safely home to me! I also thanked God for my precious family He has blessed me with! I thanked Him for His MANY blessings in my life – for which I am so unworthy!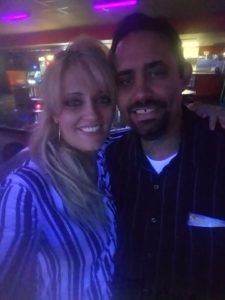 Hold your family closer. Hug them more often. Treat them kindly. Overlook petty irritations. EMBRACE this journey of life. Embrace it for CHRIST! No, it won't be easy if you choose the path of godly living. Many will deem you as "holier than thou". Many will deem you as "fanatics". Many will deem you as "goody two-shoes". Our goal should NEVER to have the spirit of the pharisees that held our heads high, stooped in our own self-righteosness.
Yes, we should always treat everyone (of every race, breed, and culture) kindly and with the loving Spirit of Christ.  HOWEVER, sometimes it is these "labels" mentioned above that breed fear in us to truly live a righteous life. Again, we do it NOT for the glory of ourselves, but for CHRIST! Remember, the Scripture says that ALL those that live GODLY in Christ Jesus, SHALL suffer persecution. Do we blend in, or do we get in the heat of the battle to make a difference for Christ and the furtherance of HIS kingdom?!!
Ultimately, our FINAL goal in life should be the thought of bowing before God someday. Will He find us faithful? Will He find us to have lived a life that pleased Him and did NOT blaspheme His holy Name?
Oh, thank Him for His mercies. They are NEW every morning, GREAT is THY faithfulness!
Welcome home, dearest, strong husband and beautiful, sweet daughter! I love my family more than life or words can ever say! I love serving them, cooking for them, hugging them, schooling them, laughing with them, planning parties for them, and embracing the title of "WIFE" and "MOTHER".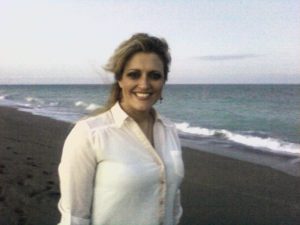 Dear Christian friend, I hope this encourages you to run your race well, for even when our flesh is weary, it is THEN that HE shows Himself strong and mighty in our lives.  For the Glory of a MIGHTY God – the ONLY One worthy of Praise, Jill
)))
**Baby NEWS! **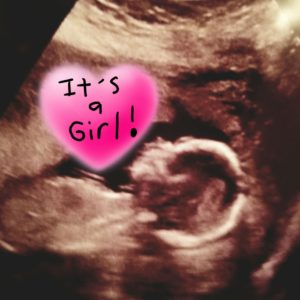 Many of you know that we have had concerns with this pregnancy and baby.  We have gone for several sonograms and gone to a specialist to make sure our baby girl gets the BEST care possible.  This was our latest report on how our baby is doing………
**Today the appointment for our baby girl went well.
Basically, it appears she had an in utero stroke.
It was earlier on in her development and there really is no explanation for why. It nags at me that perhaps I did something wrong?? But no, I treated her (and this pregnancy) like any other and the doctor assured me that it was nothing I did. God knows why and we trust HIM for healing and direction through this difficult process of the unknowns.
The area of damage to her brain does NOT appear to have grown – THANK GOD!
I can have her naturally, but have to have a team of specialists there for right after she is born to make sure she knows how to breathe on her own, nurse, swallow, etc.
Your continued prayers are SO appreciated!
God is STILL in the miracle working business!
**Florida!!***
We are excited to hit the warm State of Florida with some meetings we have for singing, Revival Services, presenting our ministry, Mission's Conferences, etc.  It is a blessing to see LOTS of friends and serve the Lord together as a family!  The children can't wait for a fun day at the beach and quality family time!  God is SO good to us to give us SO many aspects of our ministry!
We hope this post finds each of you well!  God bless each of you!
Serving Jesus With Joy,  The Rodrigues Family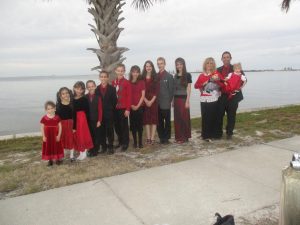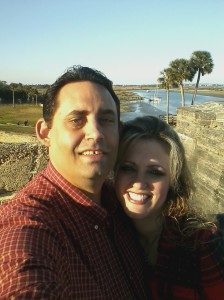 Please follow and like us: